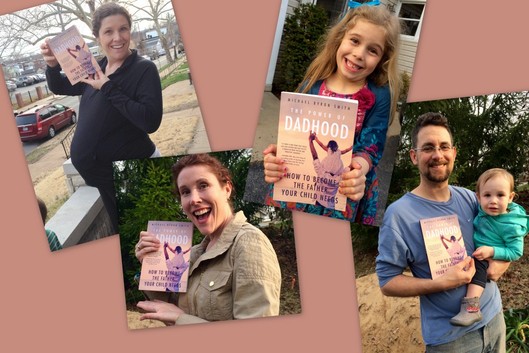 Somewhere
a little girl is twirling like a ballet dancer as her mom tells her how graceful she is. Her father left when she was two and she rarely asks about him. But she wonders if he is ever coming back to see her dance.
Sometime later
, this young girl is becoming a young woman. Her father has been around sporadically but he has mostly ignored her and she longs for male attention. She wonders if she is worthy of male love.
Somewhere else
a young teenaged boy is wondering what it takes to be a man. He wants to be respected but he doesn't know how to get respect. Without any alternatives, he will listen to and follow someone who doesn't care for his future like a nurturing father would. His own father is not involved in his life.
Everywhere
, young girls are looking for the male attention they have never found and not knowing what true respectful attention is about. These maturing girls find young boys who want to show they are real men; their masculinity has to be proven. They charm these starving young girls just by their interest. What happens is inevitable.
The next generation
, a little boy is growing up without his father. He has never known him and doesn't know he is missing something very important in his life. He loves his mother so much, but she doesn't have time to sign him up and take him to baseball games. She didn't have a father either and really doesn't understand these things. The boy she thought loved her, turned his back on her when he couldn't face the responsibility of being a father. He didn't know what to do because he never had a father himself.
What to do?
The only thing that will stop this expanding cycle of lost or abandoned parenting is an exceptional combination of a young man and woman. But they will need support and mentoring. There are fine organizations out there that try to intervene and help, and there are parents and grandparents who have lived this scene and try to keep it from repeating.
I consider my book a tool to help
them help the exceptional young men and women who want to improve their lives and the lives of their children.
Issues of the Present Father
But this cycle of absent fathers isn't the only issue. Some men, who are seemingly responsible fathers, don't know how to be real dads or don't realize how impactful their fathering can be to their children's welfare. They never really scrutinized themselves as fathers and are clueless to how much more effective they can be as dads, with just a slight change in attitude and a little enlightenment. I hope that my book will make them think about their fathering, understand the challenges, and learn the lessons that will match those challenges.
Suggestions"The Power of Dadhood"
can be read from front to back or as a reference to a particular issue.
The first thing a prospective father should read is Chapter 3, "To Be or Not to Be".

The first thing a new father should read is Chapter 4, "The Social Implications of an Absent Father"

The first thing an experienced dad should read the 'Dad's Self-Inspection Checklist' in the appendix.
Find someone who needs some advice and give this book to them!
Just four weeks to release!
Yes, the trip to Italy is over. It was beautiful and wonderful, but I'm happy to be home!