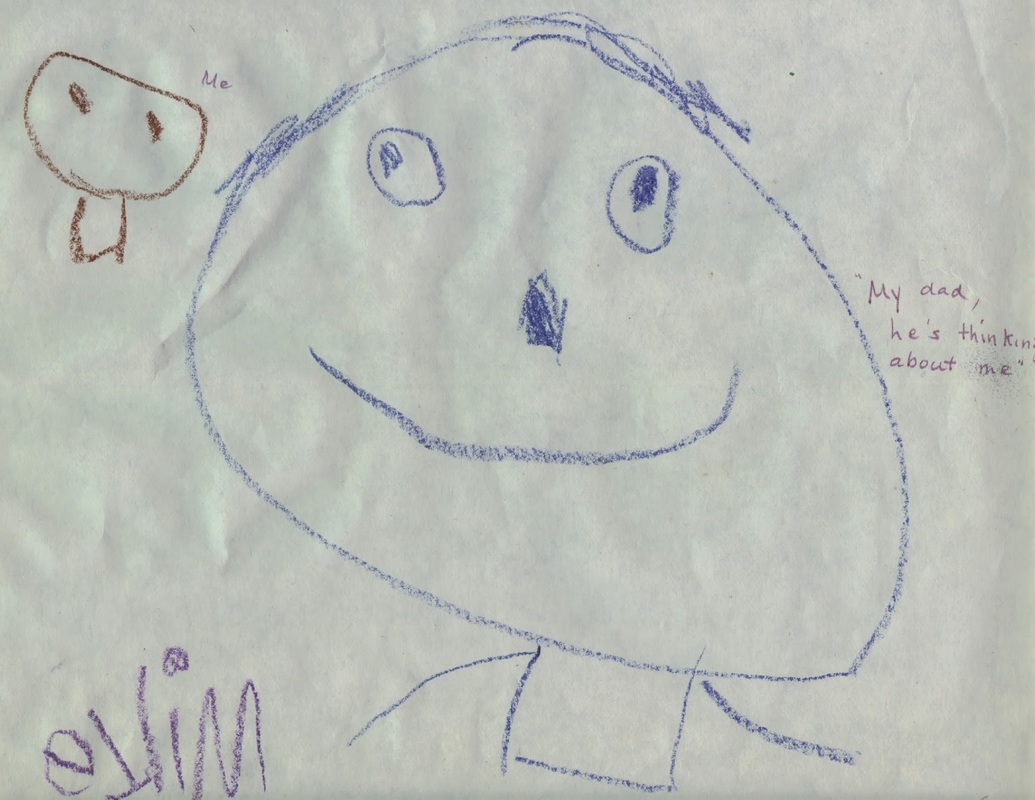 When my son, Mike, was in preschool, his teacher asked him and the other kids to draw a picture. Mike drew a large head with a small head next to it. The teacher asked him what the picture was about. Mike explained that the large head was his dad thinking about him- the smaller head, Mike himself, representing my thoughts of him.
This really touched me when I first saw it almost thirty-five years ago. It told me how important it was to Mike that I cared about him. Like all little boys and girls, the need to be loved is insatiable. His picture was the seed that grew into a book about fatherhood by a man who had never published anything more than a letter to the editor. I even included Mike's drawing on the first page of the resulting book, "
The Power of Dadhood"!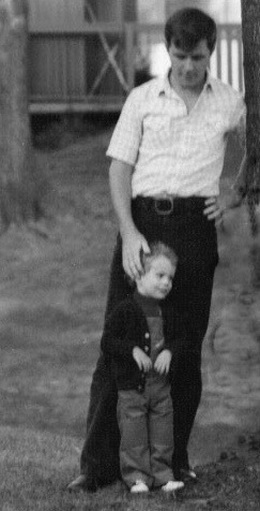 Mike's drawing tells us more about the importance of fatherhood than all the words in the book it introduces. Parenting isn't just about fulfilling a responsibility; it's about nurturing a human life to be as healthy, successful, and happy as possible. If the father is not part of the parenting, the child and society suffer.

While Mike's drawing is very special to me, it's not unusual. Kids are always surprising us with things they express that show love and emotion. It's a peek into their hearts and we mustn't ignore what they are wanting.

A quote from my book states, "Love, to a child, is an irresistible need to be unconditionally wanted."

Imagine what it is like for a child not to have that need fulfilled! What does it do to his or her confidence and self-worth? Imagine being a father that doesn't provide that love. I cannot!

There is a continuum of fatherly behavior from abusive, to absent, to merely present, to involved, to loving, to passive nurturing, to active nurturing. The good things fathers do for their children starts at being present and grows exponentially from there. Yet, not many fathers consciously work to improve from one level to the next. Fathers, there are places to go to find where you stand and how to improve. Take time to improve the most important role you will ever have!

Here are two past articles that may help, not to mention my book itself. Click on both!