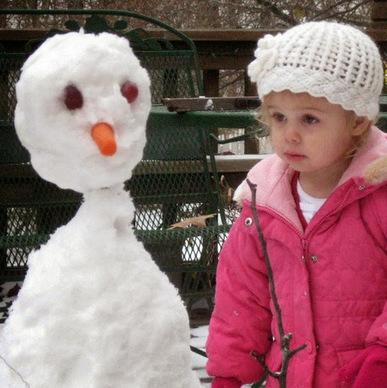 "A Bigger Snowman
"
is about winter, kids, and teachable moments. While many people in Florida and California feel badly for us who deal with winter, I believe kids who were never raised experiencing the seasons missed out. There is so much to learn in spring, fall, and especially winter, both good and bad. But when growing up, good, and most bad experiences are valuable.
To read
"
A Bigger Snowman
", just click on any of the titles or the photo.
A Bigger Snowman
is an article I wrote for the
Changing Behavior Network
,
a radio-style podcast & blog supporting emotional and behavioral well-being in our young people. This network is the creation of Dr. James Sutton*. It also appears in Dr. Sutton's blog "
It's About Them
".
*Dr. James Sutton is a child and adolescent psychologist. A former teacher, his interest and passion is young people. He speaks and writes extensively on the emotional and behavioral issues that affect children and adolescents today.