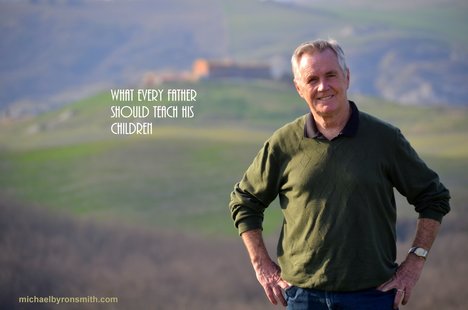 A simple yet very complicated message follows. It is a list of things a father should teach his children. It's not specific, not like, how to fish or hold a fork, or a million everyday things that are very important to pass on either through specific lessons or example. It's more like how to live your life. These are big lessons, taught in many small bites, day after day, year after year!
You can't teach these ideas without trying your best to live them yourself. If you find them very idealistic, they are. But any serious attempt at achieving or teaching these principles to your children is a definite step towards true, loving, nurturing, DADHOOD!
Found in the beginning of my book, "
The Power of Dadhood
"
---