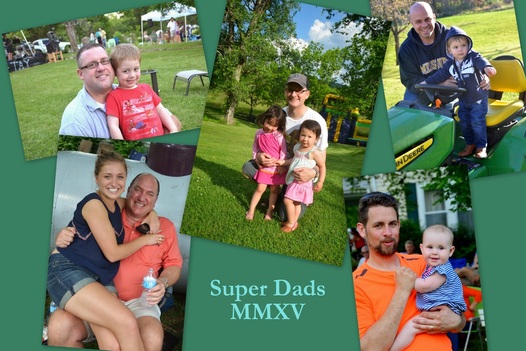 The Super Bowl is finally upon on us. The two teams playing, the New England Patriots and Seattle Seahawks most likely deserve to be there, that is if nothing comes out of the controversy--like air coming out of a football! This "deflate-gate" cheating controversy, whether true or not, can be a signal to kids that cheating is common to get ahead or, hopefully, a chance to explain to them why cheating is wrong. But back to the Super Bowl game itself. Although I'm mostly a baseball guy, I have to admit that the Super Bowl is the premier single-game sporting event in the US.
Beyond the game itself is the camaraderie, food, and yes—the commercials. The Super Bowl brings about a lot of the public's attention, which advertisers jump on with both feet and millions of dollars! There have been some good ads over the years, my favorites usually being those heart-tugging ads featuring the Budweiser Clydesdales. But I think I will find a new favorite commercial this year.
Marketers are coming around to the notion that men are parents too! We fathers could use some good publicity because dads have been easy targets in commercials and TV sitcoms for years. Al Bundy, Don Draper, Peter Griffin in
Family Guy
, Homer Simpson, Ray Barrone did not do us well.
A sleaze, a tease, a goofus, a doofus, and a self-absorbed dolt.
They are all entertaining, but they leave an impression of incompetence and/or disrepute that many young people have burned in their heads. On the other hand, I was raised on the fathers in "
Fathers Know Best
", "
My Three Sons
", and "
Leave It to Beaver
"… all good models of fatherhood. So what if they were perfect beyond our means.
Nissan
,
Toyota,
and
Dove
have all made ads this year showing dads in a positive light.
What's so great about these commercials is that young men see them, millions of them! Image is so important. And they see being a dad as a really cool thing—which it is! Unfortunately, the images many young men see is the misdirected machismo of young fatherless friends, or entertainers who are angry, have low morals, or will just do anything to make a buck.
Besides doing something nice for dads, advertisers also benefit from these dad-centric ads. One reason moms are portrayed on most commercials is because they control the spending on most everyday products. But the median income for U.S. households headed by single women is only $26,000, not much buying power at all. But the median income for married couples is $84,000, therefore a married woman has much more spending power!
Let's keep families together because they want to stay together! They will want to work hard to stay together if they have their eyes open to all the responsibilities, difficulties, and especially the joys beforehand. For this to happen, we all have to help them--you, me, even advertisers!
In Toyota's "One Bold Choice" choice commercial, a young man is asked what kind of dad he wants to be. His answer, pointing to his father, "This kind!" That answer should be every dad's goal!