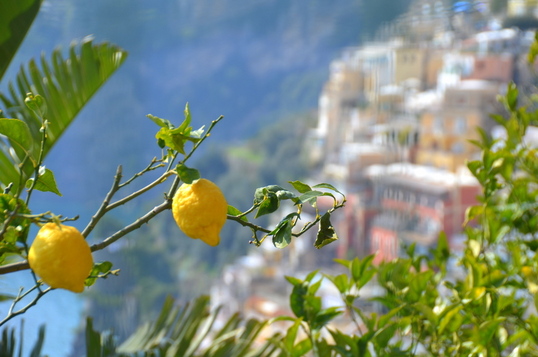 While this blog is mainly about Dadhood--fathers and their kids, I occasionally fancy it a photography blog. I'm taking advantage of that fact while on vacation in Italy to provide a few (no, a lot of) photos.
However, I just heard from my publisher that my book,
The Power of Dadhood,
has gone to press! No free copies for friends or family, except my mom! I will, however, reimburse any friend or family member that asks, but then we are through!!! (Just kidding). If you don't need a book like mine, I guarantee you know someone who CAN use it!
Now, enough of the advertising
. These photos are of Sorrento, Positano, and Amalfi Town on the Amalfi Coast. These towns are just above the boot of Italy on the west side and just south of Napoli. Mountains slide right into the sea and the road from Sorrento down the Amalfi Coast is narrow and very winding. Until the 1800's the only way to reach Positano was by donkey or sea. The people who settled in this area had no problem building right into the mountains and making use of any space available. You won't find any lawn mowers or boring scenery here!
Today, tourism is THE economy in this area. The beauty of the area is the attraction and many Italians are either bus drivers, waiters, or shop keepers. Most are very nice, but some are offended by our ways of doing things. One waiter turned sour when Kathy wanted to use Parmesan cheese on her seafood pasta. He said, "we don't do this is Italy. We only use Parmesan on pizza." He didn't smile or talk to us after that. Most waiters, however, are used to the habits/customs of tourists from other countries. After all, we are the customers, but we don't mean to disrespect their culture...and we are learning.
There are 70+ photos in this slide show! But I took many more than that of the beautiful scenery. I couldn't stop taking photos, but you can't stop looking at any time.
Ciao until Monday.
Mike
Sorrento and the Amalfi Coast (Slideshow)