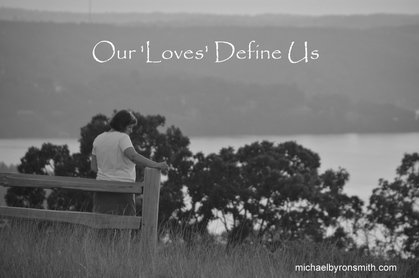 We deal with people every day but we don't really know most of them. That's not usually a problem because interfacing with people for business or small talk is part of everyday life. I know there are many people I have met and haven't met that would or could be great friends. However, I have found that, for me, I can be close to only a relatively few people while giving them the real me, i.e. proper time and attention. Of course, family comes first but you don't choose, for the most part, your family. ​It's your friends and loves that can be chosen.

One of the serious issues of families is the divorce rate and the anger among some unhappy couples who choose to stay together. Neither of these situations is good for families, particularly their children. Reasons for divorce are many, but I think a major reason is not really knowing the person you are marrying. People do change, some say, but how often and how much? I know I've changed over the years, I've become more confident, more aware of the world around me, and on the bad side, more critical. I think the last change is a rite of becoming older.

But really, I'm the same guy I always have been. A little more of this and a little less of that, but essentially the same. Our talents of pretending to be something or someone else, or having the ability to see through people, vary greatly. The first talent is of use to some, but usually not for the best. The second talent is very useful, if accurate, saving a lot of angst!

What we really need to do before getting into any serious relationship is to get to know the person the best way we can. This is especially true for marriage! It's tough to be patient because infatuation and sexual desire often get in the way of really knowing someone you may someday marry.
​
I have a suggestion. Ask someone you really consider being involved with this important question. "Can you tell me the things you really love?" Ask for 20 or 30 things, characteristics, emotions, etc. that are tangible and intangible. If they are honest and provide a large spectrum of their 'loves', I think you will have an idea about what kind of person they are.
​
This technique is not foolproof. It won't always work. But it will provide you with so much information that you may not have known about that person until it's too late. As an example, I'm putting myself 'out there' by telling you, my readers, about 30 or so of the things that I love in the form of a short poem. Only I could have written this poem because it is me. Your poem or 'loves' would be you. If the 'loves' of two people are compatible, then we have something special!
---
Your 'Loves' Define You

I love nature's beauty,
And a pine tree's fresh smell.
I loved flying when I was younger.
And those memories as well.

I love billowy white clouds.
I love the full moon.
I love a hard rain with thunder,
And family vacations in June.

I love baseball in September.
I love the flowers of May.
I love driving a convertible at night.
And writing on a rainy day.

I love moments of quiet.
I love a cool breeze.
I love fall every year.
And the beauty of its trees.

I love grandchildren who feel joy.
I love when I'm a reason.
I love sunrises and sunsets,
And artichokes in season.

I love being creative.
I love the enthusiasm of youth.
I love the wisdom of elders,
And knowing the truth.

I love humility and kindness,
I love those who have passion.
I love manners and smiles.
I guess I'm old-fashioned.

I love having close friends.
I love the only wife I ever had.
I love my life so very much,
Especially being a dad!

​mbs