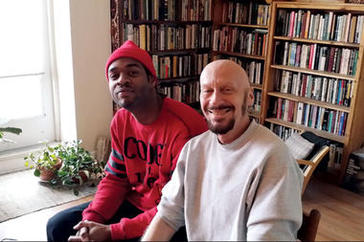 Mentors are our quiet heroes!! You would think there would be enough dads to go around. But there simply are NOT! Let me clarify. There are enough
men
to go around, but not enough
dads
! To fill the gap, we need mentors. Mentors can fill in when dads are missing to show a male example to boys. Girls also need a male example to know how to be properly treated by men. Providing male mentors for them, however, is a little more complicated so I'll save that for a later article.
The best mentor a boy could ever have is his dad!
Unfortunately, too many men are not there for them. There are many reasons and excuses for their absense, but this article is not about that awful fact. Hopefully, an uncle or grandfather can fill in, but since 43% of families exist without a father at home, the void is too large to fill. There are some special men, though, that do special things. When men give of their time and themselves to help those who desperately need it, they save lives, literally and figuratively. Think about that for one moment. Is there any accomplishment that could compare to saving just one life, let alone many?
Enter Bob Hansman of St. Louis.
As the young man he adopted said,
"He set an example. He showed me how to live. I was looking for someone to do that for me."
Mentors like Bob Hansman are real heroes! Click
here
to read his story.