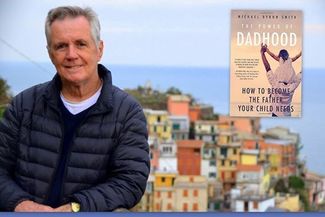 This article refers you to an interview I humbly granted to psychologist and educator Dr. James Sutton, founder of the "
Changing Behavior Network
" which is dedicated to the proper development of young people. He was so kind to request a follow up to
my initial interview
from July 2015.
In the interview, I discuss, among other things, why I wrote my
book
on fatherhood, why do people react differently to adversity, and what were some turning points in my life. I hope by listening you will get a feel for who I am and why fatherhood is so important to me, and for society!
My thanks to Dr. Sutton and the
Changing Behavior Network!
The intro to the interview
The interview:
"
Helping Fathers to Be Dads (Michael Byron Smith)
"
​Thank you for caring for the welfare of children and families! Please subscribe on the sidebar by entering your email address and check out past articles.