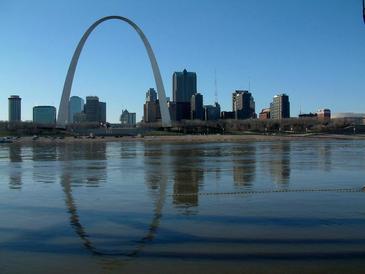 Memorable moments often have a hook. A hook is something that nails that moment into your memory.

I'm from St. Louis and this year is the 50th anniversary of the Jefferson National Expansion Memorial, or as we call it in 'the STL', the "Gateway Arch" or simply--"The Arch". The Arch, if you have never seen it live, is an amazing piece of architecture! It is beautiful in its graceful simplicity, yet becomes visually complicated as you approach it from different directions, seemingly contorting into endless shapes and amazing viewpoints. There may have been more photos of the Arch taken over the years than I have of my grandchildren. Actually, a lot more! Almost every snapshot by a tourist, St. Louisan, or professional can be unique. As an example, I will add a few of my own Arch photos I've taken over the years as an example of its photogenic nature.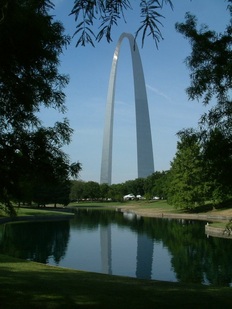 A Memory

Occasionally, I will post a photography article even though the blog is usually dedicated to fatherhood. But here I will combine photography and fatherhood because the Arch was the focal point of one of the few fond moments I had with my father--and it has stayed with me for over fifty years.

It was late 1963 or early 1964, I was 13 and due to circumstances I don't recall, I found myself downtown on an observation deck overlooking the Arch work site with my dad. The shiny metal legs had started to poke through the earth like two huge transformer-type trees leaning towards each other.

It was very unusual for me to be hanging out with my father. He was not the kind of guy to take any of his six children on adventures, even when he was around. It was just the two of us. The last time he did anything with me was about six years prior when he took me to my first Cardinal baseball game at the urging of my mother.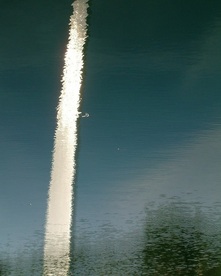 I remember looking at the two legs, maybe at 10% of what would be their final height of 630 feet, and projecting in my minds-eye where they would intersect in the sky. It was at night and the weather was cool. We exchanged a few words about how awesome it would be and wondered how each leg would keep from tumbling over before they met at the 630-foot level.

Just a couple of blocks away, the construction of a new baseball/football stadium was going on. It was someplace that I would spend quite a bit of my time the next 42 years until another new baseball stadium was built in 2006. I'm feeling quite old having watched Cardinal baseball in three different home stadiums.

Knowing how being with my dad on this night stayed with me, I wanted to provide memories for my kids. I even took my son to the construction site of the Rams football stadium in 1994 and took photos of him with the iron framework in the background. I told him how fast time flies and someday he could show this photo to his son. I was thinking back to the time with my dad, wishing we had taken photos that I could show my kids.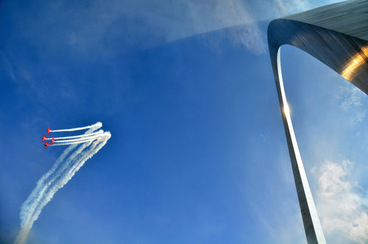 We all know people who had great memories of growing up with their dad. We also know people who did not. Those relationships may or may not appear to have anything to do with their success in life. But they always do! It may be that a child is successful because of an inadequate relationship with a parent, driven by the need to prove him or herself. That's not how I wanted my children to succeed.

I mentioned a hook in the first sentence. I'm not sure if the hook in this particular memory was the construction of the Arch or having one-on-one time with my dad. Maybe a little of both.

Summary

Find something to do with each and all of your children. Have some family time and one-on-one time. Create traditions that will be anticipated with delight and discussed in later years. It's about happiness, warm thoughts, pleasant memories, constructive relationships, and even mental stability. That is the success I'm talking about! My memories of my father afforded me an opportunity focus on fatherhood, turning around a dysfunctional relationship into a forum where I can speak openly and honestly about "The Power of Dadhood". It is a power that should never be wasted or misused!