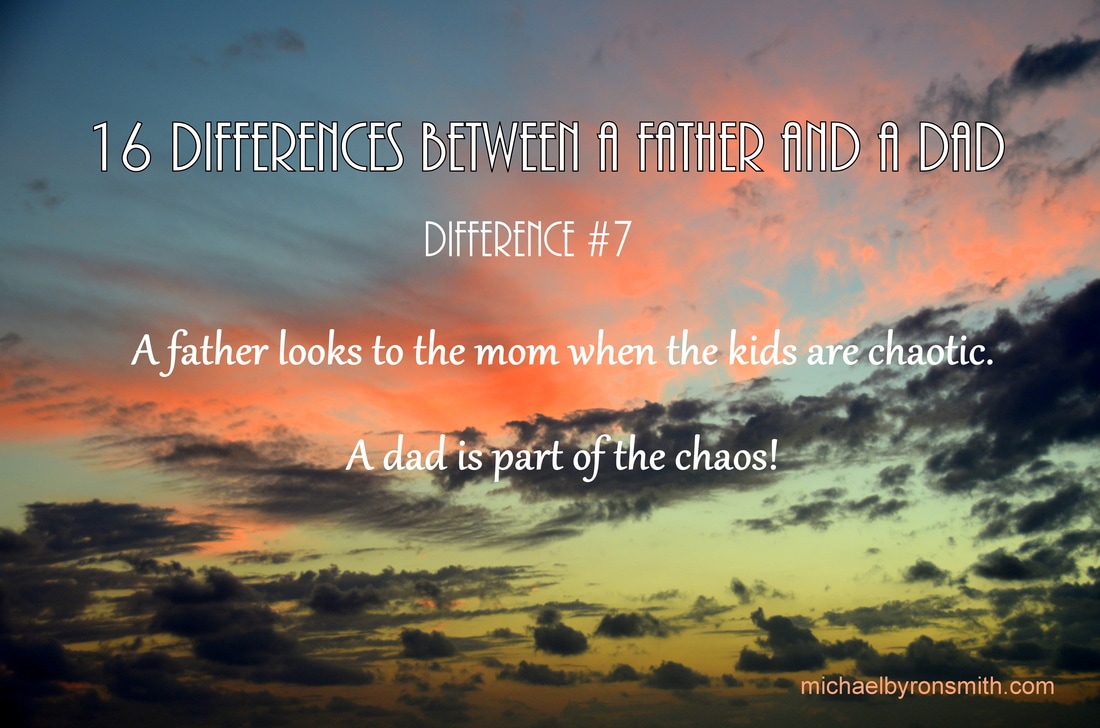 "A father looks to the mom when the kids are chaotic. A dad is part of the chaos."

There are not many worse situations in a family than a missing father. But a close second is a present, but non-participating father. Some men are not comfortable being active parents for whatever reason. Others have demanding schedules that make it difficult to be as involved as they may like. A few are selfish, interested only in themselves.

Sure, maybe a passive or non-involved father provides for the family and is a male symbol. And surely he loves his family. But does he show his love? Does he understand the vital role he plays in his children's development? Boys need a proper role model and girls need to be loved by, and treated with respect by, a loving male.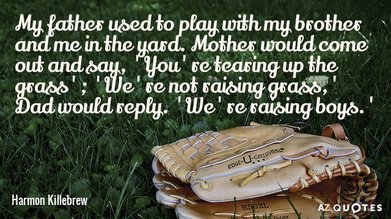 When a mere father comes home to his family, no one seems to notice. Some may even cringe knowing they have to be careful not to upset their father. But when a dad comes home, there are are hellos, hugs, and general happiness.

Noise can bother some fathers, even if the noise is laughter. A good dad will become a part of, and cause for, the laughter. He also is the one who properly corrects his children when necessary. That responsibility is never delegated.

When a mother yells at her kids to settled down, let the dad be the cause of the chaos, playing, teasing, or wrestling with his kids. But to say "settled down, your bothering your father", is not the sign of a happy family. Of course, there are times that kids get out of control while one of their parents are in need of quiet and cooperation. I don't think it is too difficult to figure out.

Be a part of your children's life! School, sports, games, activities, their friends, etc., these are all areas with which fathers should be involved. Make playing in the backyard with them a frequent activity. As happened to the baseball great Harmon Killebrew when he was a kid - it's a really good sign when a dad and his children get in trouble together!