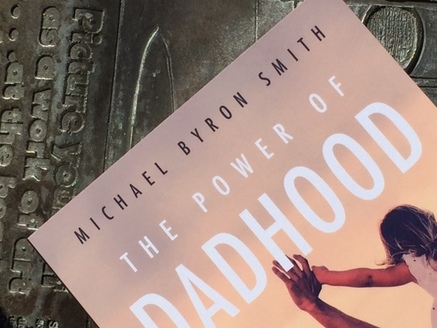 "The Power of Dadhood: How to Become the Father Your Child Needs"
​
This book on parenting, mainly from the point of view of the father, is about what you can do as a parent to preclude your children from having or causing trouble in their lives. If you can be the kind of father who understands the principles herein, the likelihood of your children having successful lives is enhanced immensely!
What will you learn or confirm by reading this book:
Decide if fatherhood is for you.
Learn how simple it is to be a good father.
Become aware how being a good father does not mean being something you are not.
Learn how society is greatly impacted by absent fathers.
Learn the devastating statistics of families with absent fathers.
Remember the challenges of being a kid?
Know that your fears of being a father are not unusual but can be defeated.
Learn why every family must have a system they can understand.
Learn the challenges of diversity and cooperation within families.
Learn what a balanced family looks like.
Understand the hierarchy of fathers (The Pyramid of Fatherhood).
And the most important thing a Dad must do is?
What are the little things you can do to be a 'Dad for the ages'?
Understand the 'Dry Sponge Analogy' to continually challenge your children.
Know when your help will make your children stronger or weaker.
Learn why sons and daughters need you equally for the same and different reasons.
What is a Five-Tool Success in life?
Learn 'The Seven Characteristics of a Successful Dad'.
Perform your own 'Dad's Self-Inspection Checklist' to see where you stand and where you can improve.
I hope this book helps fathers and parents to help their children. Love, attention, and consistency will go a long way. The more you learn from this book, the more natural your love, attention, and consistency will be. Let's do this for our kids!
Michael Byron Smith
Author
Published by Familius, LLC.
Available at Amazon, Barnes and Noble, etc.