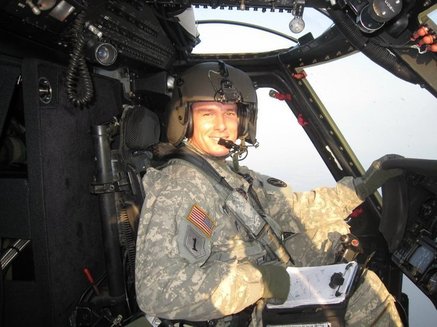 As I write this my wife and I are past our 4th hour on the tarmac at Phoenix's Sky Harbor Airport, waiting for US Air flight 692 to finally depart for Honolulu, Hawaii to visit my son Michael. But this is not about that. This is about my son, and it just happens to be Veterans Day. Mike is an Army helicopter pilot, assigned to the UH-60 Blackhawk. He is stationed at Schofield Barracks, where the Japanese attacked American aircraft at nearby Wheeler Army Airfield during the December 7th attack on Pearl Harbor.

To say I am proud of Mike would be a tremendous understatement! He worked very hard to be where he is today, overcoming some likely inherited insecurities and struggles to graduate from college. Not that he isn't smart, he is--college just wasn't his thing. Many times Mike talked to my wife Kathy and I about quitting and we would ask him to stick it out. Finally, in his junior year, we decided to tell him to quit if he thought he just couldn't do it. After that, he never again asked us about quitting and took it upon his own to graduate! Mike is a 'hands on' kind of guy. He can tell you anything about Army Aviation and fly a Blackhawk with the hand-eye coordination I wish I had been blessed with, but English Literature or Macroeconomics are not in his wheelhouse of interests.

After receiving his Bachelor's degree, Mike spent five years as an enlisted helicopter mechanic before attending Warrant Officer training, then helicopter pilot training. He chose the Warrant Officer course which allowed him to fly his entire career, avoiding any future desk time that a commissioned officer may endure. A very smart choice for him!

Mike has served combat tours in Kosovo, Iraq, Egypt, and Afghanistan in his thirteen years of service. In my twenty-nine years of active duty Air Force and Air National Guard time, the closest I got to a combat tour was being on strategic bomber alert in South Dakota. So if you think Mike is lucky to be assigned to Hawaii, he certainly deserves the break. That assignment is about to end as he will be re-assigned to Ft. Campbell Kentucky in February. The most deployed units in the Army are from Ft. Campbell, including the 101st Airborne Division. So where he will end up, no one knows for sure.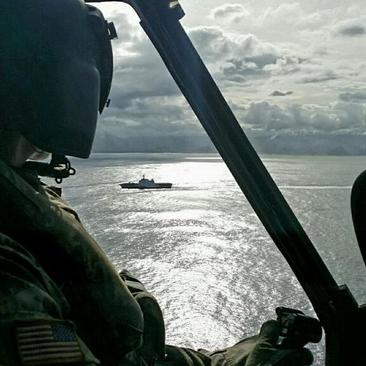 Mike has fulfilled his dream of flying as a career. I assume his interest was sparked by my time as a military pilot. For a while he was in the University of Missouri Air Force ROTC program, until he was enlightened to the advantages of being an Army Warrant Officer. It was a tough day for me when Mike told me he was quitting Air Force ROTC. I discussed with him the plusses and minuses of quitting without putting too much pressure or guilt upon him. At least, that's how I remember it. He wasn't really quitting. He was readjusting.

As he was growing up, Mike wanted to follow me around and be like me. Once, when Mike was about as tall as my waist, I was having trouble putting up a light fixture or something when Mike said, "Hey Dad, why don't you do it this way?" He was right and his suggestion worked. Mike is smart that way. He started college as an engineering student, again I assume because I had graduated as an engineer. I wasn't sure it was the right move, but I didn't discourage Mike from trying it. Eventually, he was smart enough to realize it wasn't for him. Again, he was readjusting, something I didn't figure out when I was in college. I think I would have been more fulfilled as an architect, but didn't know any better at the time. And I certainly wasn't ready to be a writer!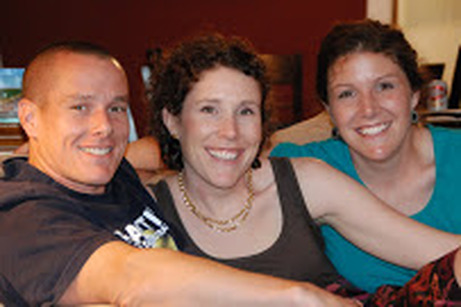 I think this is how fathers and sons are supposed to work. Mike followed my example and adjusted to his desires, dreams, and abilities. That is perfect way for a son to act in my eyes. My contribution was an example to follow until he found his own way. Boys without fathers may have trouble finding their way without that fatherly baseline to follow. Too often they are lost or on the wrong path or following the wrong people, who themselves had no one to look up to for proper guidance.

Mistakes? I made a few, maybe a lot--but we all will. I wasn't around as much as I would have liked, working many weekends in the Air National Guard, attending schools, and travel for work. The important stuff is the big picture! As a dad, ask yourself these questions. Were you around? Were you a good example? Were you helpful but not over bearing? Did you do things together? Were you patient, allowing for mistakes and do-overs? Did you show you cared? Were you available when needed--even when they are adults? These are the important questions. Better yet, they are important goals to set as a new father!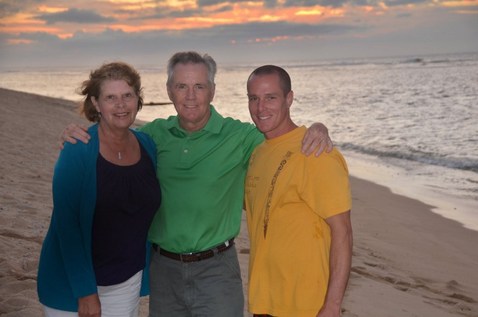 I'll being seeing Mike later today! (If we ever take off!) It only happens about an average of once a year. We don't talk very often in between visits. He's quiet and neither of us are good at small talk. We understand our relationship and have no need to prove our love by constant contact. I know he will call if he needs advice and does. I will call him when something exciting happens in the family, or in sports. I constantly send him photos of his nieces and nephew. He never thanks me for them, and that's how we are, and I see no need change anything!